Process Image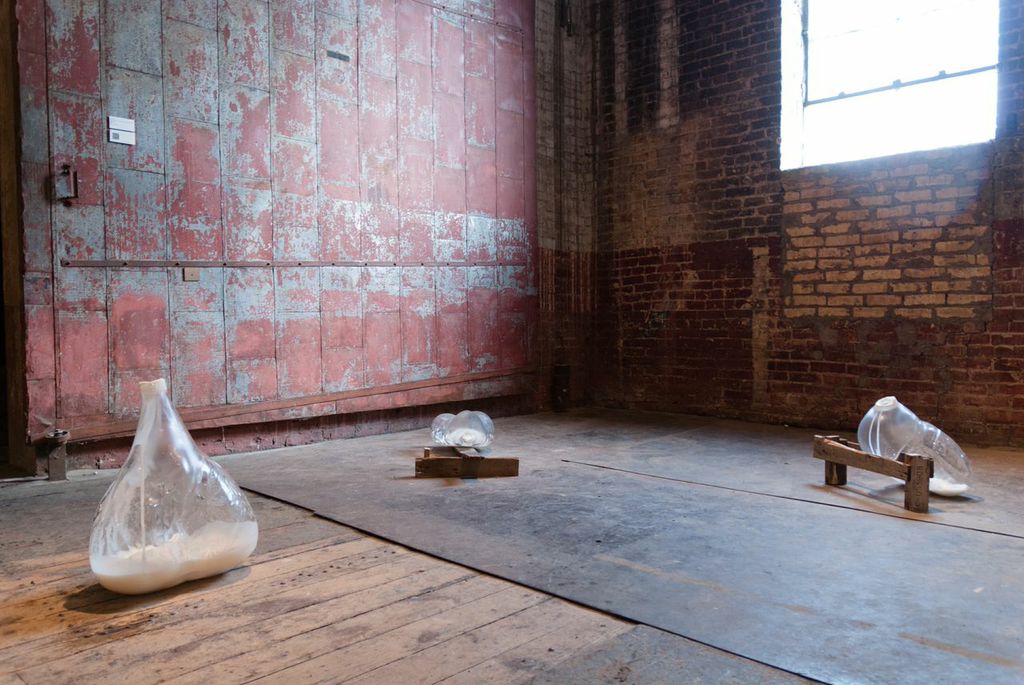 "You Know When You Put The Thing Inside The Thing"
2013 @ The Soap Factory
Glass, lard, wood
Detail
Pants Blow Series
Glass and Me
Digital Prints
2013
This series of photographs explores the relationship physically and emotionally to the material of glass. The forms were made by blowing glass into denim jeans from a series call "Pants Blow".
Pants Blow
A video showing the process of making the Pants Blow Series.